As Croatia disembarks at the destination and joins the George family of almost 6 million at the height of a global pandemic, it's as good a time as any to reflect on challenges and rewards we got from the voyage.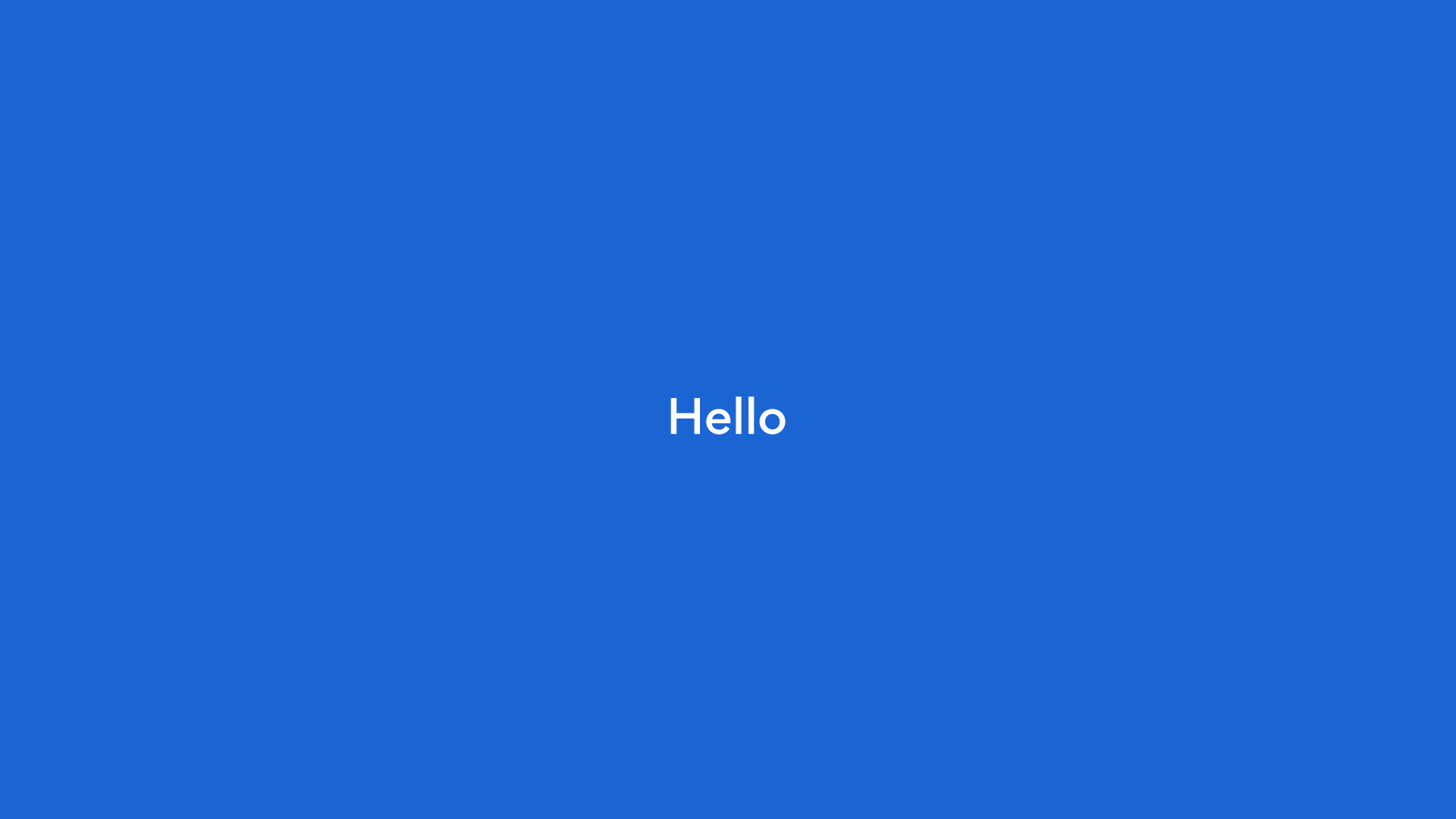 A g(e)orgeous new voice for the choir
In the beginning was the plan: George goes Croatia! In 2020. Wait, 2020? Well, what could possibly go wrong in this trustless year? So, here's the story of a market launch against all viral odds:
Everything was going as planned. We've been trying our best to learn from the wonderful voices that came before us for quite some time now. The deadlines were set, the sets scheduled. And then the proverbial lightning stuck. The world stood still in the viral grip of the pandemic. But we didn't let that set us back. We learned from it. We let George do it.
Ge – O – R – Ge. And L … as in Launch – and Lockdown
George is launching in Croatia on October 8th, followed by a massive 360° media campaign. However, this was not with made with ease. We've had a strict lockdown from March until June, a non-gathering policy was enforced, there was a ban on film production, as well as travel to and from abroad. That meant that Kai Kurve, our lovely film director for the George ads, couldn't fly in from Berlin. At one point, we even jokingly considered to do everything online, keeping in with the zeitgeist.
But we never gave up. George's world became our world, and while the marvellous teams at George Labs and Erste Bank Croatia were as busy a successful in bringing Europe's most modern banking to life in Croatia, we went fully digital, too: alligning colours with the agency Jung von Matt via Zoom, scouting locations with BBDO, planning and building the set with Val Production during the night, working on idea-snippets via text-messages with Jakov, our creative director from Utorak, calling Vienna in the wee hours of the night.
For more go to ˈdʒɔːrdʒ as in
george.hr
Then came summer, and we let the sunshine through. Everything gradually opened, and the stage was set for George. First, there was the teaser: a creative take on how-to-pronounce a name, a new name for banking – with a ˈdʒ of a distorted guitar riff, an ɔː of an operatic climax, an r of a lions roar, and back again with a dʒ. That's ˈdʒɔːrdʒ for you. As for the grande finale, we'll leave that chapter open for you to experience for yourselves.
As far as numbers go, George is welcomed by almost 900.000 clients of Erste Bank Croatia, to a 15,8% market share in Croatia. Also, we expect that our 270.000 existing digital banking users in Croatia will evolve to 500.000 George users by the end of 2024.
In the end – that is really just the beginning – hanging out with George for the most part of the year, navigating lockdowns, travel-bans, background noise of online-meetings, kids and pets lurking at the edge of our screens, misunderstandings, brainstormings – it was one hell of a ride, and, as with all great adventures, we can just hope that, for our clients, the George journey will be just as simple, intelligent and personal as reaching the destination was.