There are different ways to learn from George users and find out more about their needs and expectations. Direct feedback from the s ServiceCenter is very helpful, as it often is the first point of contact.
As Designers in George Labs it is part of our mission to listen to the voice of our customers. We therefore become user advocates in the daily banking business. In this world of complex legal requirements and organisations it is our job to deliver real value for all users. This is why we continuously make an effort to get to know them through user testing, surveys, discovery workshops and many more. And what a great opportunity it is, to add to this arsenal and tap into the knowledge and direct line to the customer that our call center, the s ServiceCenter has. People working there have great insights into challenges users face on a daily basis. What a waste it would be not to make use of that. As oppose to other methodologies, here we get insights into issues we might not even know that they existed.
A day out for the George Design Team
Our team recently took a day trip over to our friends at the s ServiceCenter to spend some time together with the agents and listen to their stories. And hats off to them! They handle millions of contacts per year, actually more than all branch contacts combined. Sometimes it can happen that a customer is upset, but they are trained to react professional and patient. They lead customers step by step through complex processes and explain how things work. One of the agents told me, sometimes he can be on the phone for up to an hour with some of our users. They really go the extra mile to solve customer problems.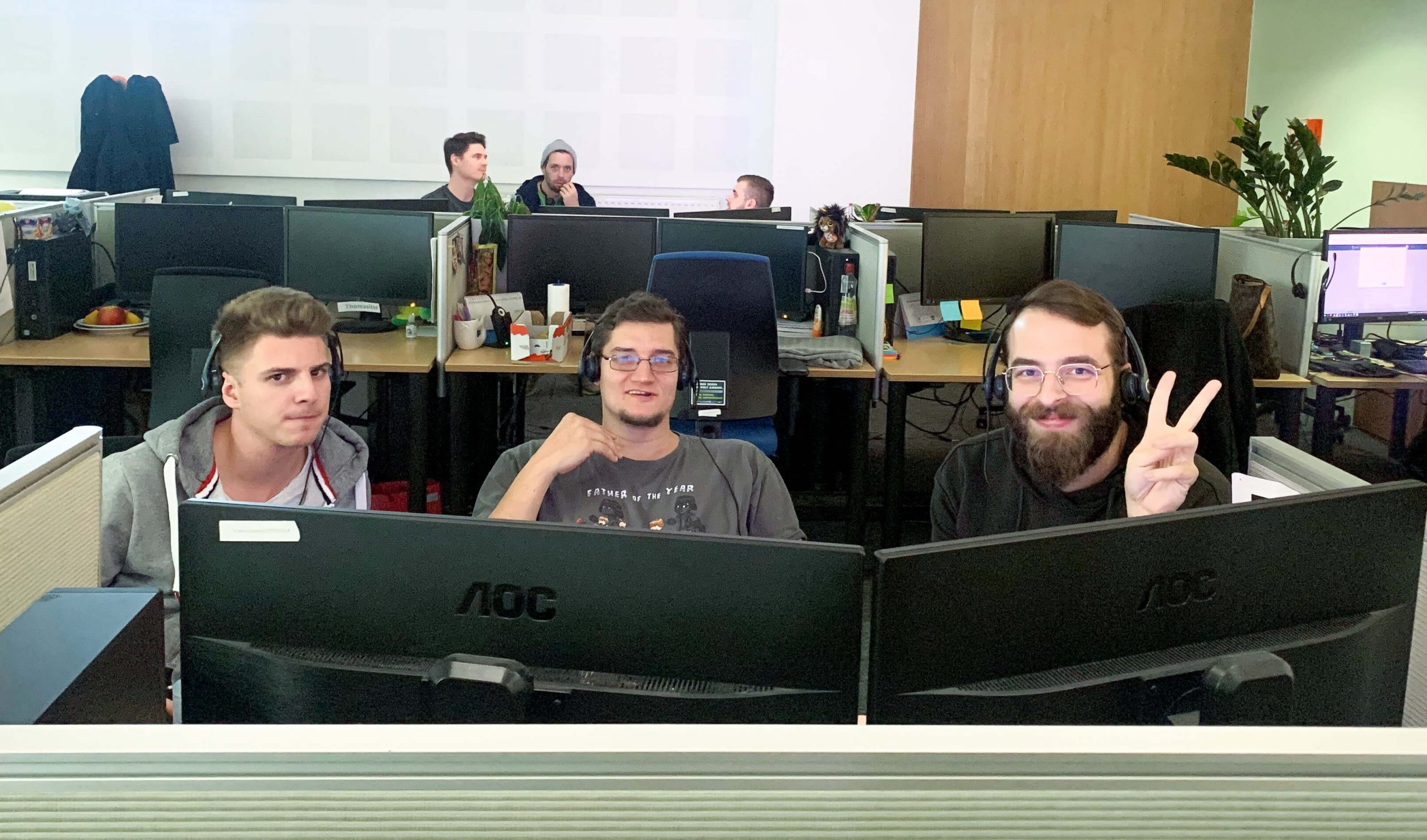 What did we learn?
There are a couple of things which were very interesting for us: First of all, the agents fill out an anonymous post call survey after every call. This gives us a good overview of which topics are the most common ones. One example: login and signing is pretty high up the list. Looking at the statistics helps us to improve this part of the George experience. These numbers are also a good way of doing an overall health check where we can see significant changes and draw conclusions from that.
Benefit from the experience
To drill into more specific issues and examples we spent some hours with the agents and talked about cases they experienced in an anonymous way. They told us about frequent asked questions and their daily business. This first hand feedback turned out to be very valuable for us. As well as discovering some bugs, we also got ideas for improving the user interface based on findings from their experience.
A call center agent told us the story of a user who had the following problem: The customer used our file transfer plugin to process about 50 payments with a six figure overall sum. The caller did not dare to press the submit button because the amounts were mistakenly shown as negative – a stark reminder of the environment we are dealing with. This example shows us that every feature we release needs to be spot on.
We continue to listen to the experiences of the call center agents. The exchange with our colleagues is just one other simple, but effective way to touch base with George users. That helps us to continually improve George to get even better. We will definitely be back to learn more from people who are in the front line and – most important – from our customers. Thanks for calling us!